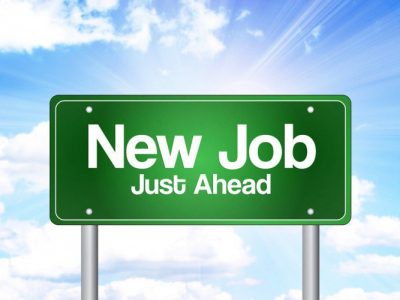 New Year, New Job?
So you think it may be time to check out what other opportunities may be out there for you but you don't know how to start? Try following this process to help you get a handle on what matters to you. It will help you target your search.
In my years of recruiting, I have asked the question "What are you looking for" thousands of times. Universally 5 areas are mentioned. The goal is to define each specific to your needs, and then rank them. They are:
Job Responsibilities (What is your perfect role?)
Corporate Culture (What environment do you like? Stable? Entrepreneurial?)
Quality of Life (Do you need reduced hours, less pressure, short commute?)
Location (What are your location parameters?)
Compensation (What is your realistic compensation target range?)
Once you have defined each of the above FOR YOU, rank them from #1 to #5 with #1 as the most important. Sometimes there are ties and challenges as they are all important but do your best. It's important to note that there are no "right or wrong" answers…just what is right for you. And the ranking could be different a year from now as events in your life may change. But for now, what is your ranking?
Once you have completed the above, keep a copy for future reference. It can help you evaluate opportunities as they come your way. Chances are you will need to compromise on something. The key is to not compromise on what matters to you the most. So if Job Responsibilities is #1 on your list, don't compromise on it! Keep the compromises for those things toward the bottom of your list.
Hopefully now you will be prepared to answer the question "So, what are you looking for?"
Next step, a great recruiting firm. I think I may know one. 
Patty Homrich Gould began her career with PWC but soon after being promoted to Manager, transitioned into recruiting where she utilized her accounting expertise and strong relationships to assist others with their career search. Patty brings over 30 years experience to making these connections. You can contact Patty at phomrich@hkasearch.com.