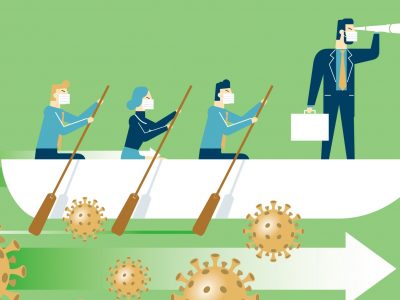 It is the time of year when most employers are developing benefit programs for the next year. Curious what impact COVID-19 might have on employee benefit offerings in 2021?
COVID-19 has certainly had a significant impact in 2020 on employee hiring processes, physical working arrangements, and in some cases, employee compensation. Organizations who demonstrated creativity and flexibility around these areas have often been able to retain and/or add top talent during this year, despite the inherent challenges.
Another key element in hiring and retaining employees is employee benefit plans. As it is the time of year when most employers are developing benefit programs for next year, we wondered what impact COVID-19 might have on trends in employee benefit offerings in 2021.
We asked an industry expert, Leslie Schneider, Managing Principal at VCG, specializing in employee benefits and rewards strategies, to provide her insights into the trends she is seeing for 2021.
Interview
Leslie Schneider, Principal at VCG Benefits and HR Advisors
Q: What trends are you seeing with changes to benefits offered by companies as a result of COVID?
A: As employees continue to struggle with the impacts of COVID-19, many employers are turning to benefits to support their workforce through the pandemic. The primary areas of focus are healthcare benefits and wellbeing programs
Employers are offering new or expanded access to virtual benefits such as behavioral health services through telehealth, as well as stress management, nutrition, and financial management through online apps. Organizations that already offer Employee Assistance Programs (EAPs) are ensuring that their EAP covers employee issues caused or exacerbated by the pandemic.
For those employers who cannot afford to offer additional benefits, employee-pay-all benefits are evolving to help with these issues. One product on the market offers telehealth for both general and behavioral health without an employee copay or coinsurance and no limit on the number of sessions. It also includes discounted dental and drug programs, discounted diabetic supplies, hearing aids and hearing aid supplies, and elder care resources and caregiver support. The cost is $17 per employee per month; it also covers employees, their spouse, and dependents up to age 26 for most benefits. Employers can offer this benefit to employees and payroll deduct the premiums at no cost to the company.
Q: What impact of COVID-19 are you seeing on renewal premiums for companies?
A: In general, we are not seeing big increases in renewal premiums for 2021. The pandemic actually reduced healthcare claims in 2020, so many employers are experiencing premium holidays and moderate increases. The exception to this is short-term and long-term disability (STD and LTD). COVID-19 is a new illness that the STD and LTD policies must cover and depending upon the case, the employee can be disabled for an extensive period of time. Given this and the uncertainty around future COVID treatments, STD and LTD premiums have been less predictable and some employers are receiving significant premium increases
Q: How are companies viewing the employee portion of healthcare premiums?
A: Many employers reduced salaries and eliminated bonuses in 2020 and some are implementing salary freezes for 2021. Given this, employers are mitigating employee premium increases with either a moderate increase or no increase for 2021
Q: Are companies modifying their vacation policies for this year if they had a "use it or lose it" policy since a lot of employees have not taken any vacation?
A: Paid time off (PTO) policy changes come in two forms – one form allows employees more PTO to take "mental health" days in an effort to support employee well-being. The other addresses employees not taking their PTO. With the pandemic, many employees have cancelled vacation plans, raising concern across employers that employees could forgo much-needed paid time off (PTO) due to "use it or lose it" policies. For some, the solution is to allow a certain number of unused PTO days to be carried over into 2021. For others who for business reasons do not want to or cannot afford the expense of allowing carryover days to accrue, the solutions we are seeing include:
Creating a PTO-sharing bank into which employees can donate unused PTO that can be tapped by colleagues facing extraordinary circumstances.
Requiring that employees take a given amount of PTO by pre-determined dates.
Allowing rotating early-end Fridays for which employees use their PTO.
Q: Are companies offering any additional benefits to support employees working remotely?
A: According to an Aon survey of approximately 1,400 U.S.-based companies, more than 1 in 5 say they are helping to pay for their employees' home-office equipment. A Mercer survey reported that a third of companies are reimbursing for laptops and more than 14% are paying for ergonomic office furniture while 10% are covering their workers' internet bills. Typical stipends range from $200 to $1,000 with annual and one-time components. For example, the stipend may be used for ongoing internet costs or to offset a one-time expense to set up a home office.
At VCG, we provided laptops and additional monitors for all employees working remotely, along with systems support and internet expenses for those who needed it. Employees were also allowed to take ergonomic and office supplies for home use.
Q: Are there any other trends that you think will have a long-term impact?
A: Many employees are and will continue to judge their employers according to how they reacted to the pandemic. Offering more behavioral health and stress management benefits, mitigating premium increases, flexible scheduling, and modifying leave policies will all be seen as positive attributes of employers. Along with leadership transparency, perhaps the most lasting impact on employee morale and productivity will result from employers managing with empathy. As our employees are experiencing things none of us ever thought we would see, developing benefits, policies, and procedures that address their family and personal needs and allow them to continue to be productive workers will be remembered and appreciated for years to come.
About the Authors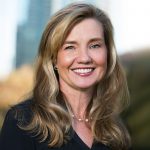 Amy Dresser
is a partner with Homrich, Klein & Associates and J Curve, LLC, affiliate companies specializing in permanent and interim placement of accounting and finance professionals in Atlanta.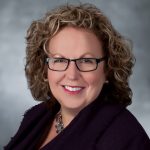 Leslie Schneider
is the Managing Principal at VCG, specializing in employee benefits and rewards strategies. Leslie has over 30 years of comprehensive benefits and HR experience which includes working with organizations of all sizes to develop benefits and HR programs that incorporate business and culture goals while managing costs. Leslie is a licensed Life & Health Insurance Agent with a Bachelor of Business Administration in Risk Management & Insurance from the University of Georgia and an MBA in Actuarial Science from the University of Michigan. She advises startups that are driving innovation in healthcare and has also served as a Congressional expert witness on employee benefits.