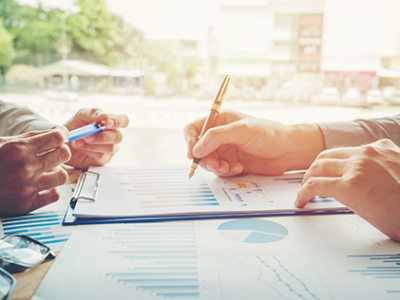 What a difference a year makes!
As we can see from the daily headlines, post-pandemic demand is high in several sectors of the economy including housing, retail, cars, and travel.  In the US, the world is not only getting back to normal, but it is also making up for lost time.  Accounting and finance employment, despite the overall unemployment statistics, is no exception to the post-pandemic surging demand, leaving many employers struggling to find top talent.
The demand is very high and the competition for talent is very strong.   Individuals with CPAs and current or previous public accounting experience is high on many employers' list of desired skills and experience for accounting roles.   MBAs with excellent financial modeling skills are key requirements for many finance roles.
With demand far exceeding supply for many roles, what can employers do to attract top talent?
Adjust to rising compensation levels
It's not uncommon for candidates to get a 15-20% increase when making a job change in the current market.  Employers who are well-educated about the current market and begin the search process with a competitive compensation range generally achieve much better results overall.  The compensation level of a person exiting a role is oftentimes not your best benchmark in this market.  Consulting with industry peers and other professionals can help you gain a realistic understanding of the current market for critical positions.
Make decisions quickly
Employers may need to streamline their hiring process as candidates who are in high demand often receive multiple offers and can be off the market very quickly.  The vast majority of companies are using video for first-round interviews which has created significant efficiencies for both the employer and the candidate. The hiring process often gets delayed, however, with internal policies and other business priorities.  To the extent possible, keeping the process moving in a timely manner will make sure your ideal candidate doesn't slip away to another employer.
Be flexible on work arrangements
A January 2021 PWC survey indicated 55% of employees would prefer to be remote at least three days per week.  While this may not be the eventual reality as employers start to define their return-to-office policies, it certainly is in the forefront on the mind of many candidates, specifically at the more experienced levels.    Employers who are more open to remote work arrangements in the future will definitely have access to a broader pool of talent.
Hire for talent, not for specific experience
While there is certainly a core skillset that is required for any position, not every attribute on a position description is required for an individual to be successful in the role.  For example, specific software skills or industry experience would be helpful, but a core accounting background and track record of success in building high-performing teams may be more important.   Looking slightly outside the box may result in a better long-term hire.
Hold on to your existing employees
Talented employees are a company's greatest asset.  The cost to identify, attract, hire, and train a new employee is substantial.   Employers who are proactive about reviewing for early promotions, making market compensation adjustments, implementing flexible work arrangements, etc. will be in a better position to retain their existing employees while incurring substantial savings.
The "new normal" will likely remain fluid for the next several months. Creativity and flexibility will be the key to successfully hiring top talent.
About the Author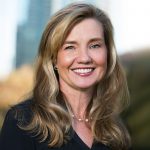 Amy Dresser
is a partner with Homrich, Klein & Associates and J Curve, LLC, affiliate companies specializing in permanent and interim placement of accounting and finance professionals in Atlanta.